Active Member
Supreme Donator
Premium Plus
Joined

Jul 17, 2018
Posts

242
Reaction score

1,910



LMFAOFAOFAO
coda is so dumbbbbbbbbbbbbb idiot circle thinks he can delete posts on my watch?
IDIOT
U ARE A LIAR AND A CHEATER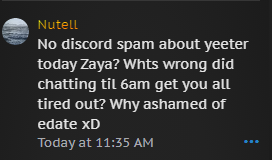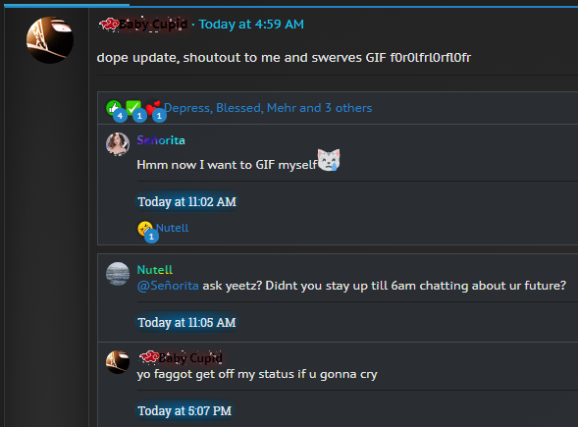 WHY DELETE these posts?
THATS RIGHT BECAUSE U KNEW u were wrong and couldnt handle it so u had to delete it to make it look like u are the innocent one. LMFAOFAOFAO good trY
lets not forget when u tried to say that zaya is speaking to
@YeeTz
all night on the forums . but as the retard you are, zaya exposed u LMFAOFAOFAO

good try!!!!!!!!!! FLMAOFAOFOFAOFAOFAO
look below to see how much of a retard coda is: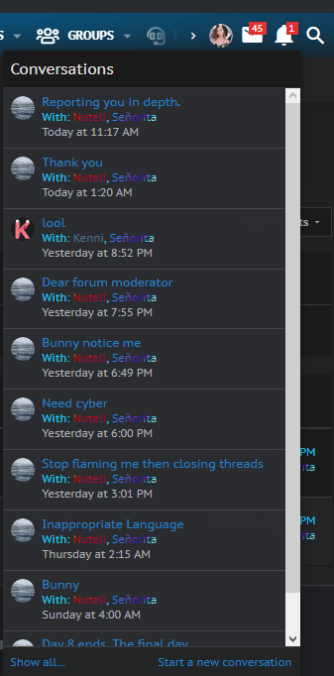 WHERES YEETZ??? NO WHERE U DUMB CIRCLE FUCK .
so this proves ur a retard liar , cheater and assumer
U HAVE NO SAY in what zaya do
WHILE U WERE WITH ZAYA U WERE TALKIGN TO EVERY girl on here , begging them to cyber u LMFAOFAOFA . lets not forget u tried to date ZAYAS BESTFRIEND VICKY. THEN U RUINED VICKYS IRL RELATIONSHIP BECAUSE OF UR RETARDED SHIT LFMAOFAOFAO GOOD JOB FAGGOT CIRCLE.
everyone stay away from this idiot shithead liar
@Nutell
BIIIIIIIIIIIIIIIIIIIIIIIIIIIIIIIIIIIIIIIIIIIIIIIIIIIIIIITTTTTTTTTTTTTTTTTTTTTTTTTTTTTTTTTTTTTTTTTTTTTTTTTTTTTTTTTTTTTTCHHHHHHHHHHHHHHHHHHHHHHHHHHHHHHHHHHHHHHHHHHHHHHHHHHHHHHHHHHHHHHHHHHHHHHHHHHHHHHHHHHHHHHHHHHHHHHHHHHHHHHHHHHHHHHHHHHHHHHHHHHHHHHHHHHHHHHHHHHHHHHHHHHHHHHHHHHHHHH