Joined

Apr 27, 2018
Posts

28
Reaction score

123
Points

44



Hi this is my first guide on how to keep your forum account even more secure. I have been in several big rsps and the most concerning thing has been security breach to confidential data of users. Through out my years of time done in rsps, I noticed this one was the only one that can
100% detect
VPN
connection in game, making it tremendously difficult for rule breakers
kudos to the developers for their priorities in security because thats the first thing any player would want in order to enjoy the game they play... i noticed the security tab and saw several ways we can use to make sure only you can login on your forum account, even if someone happens to get your password. this is crucial because even your in game accs that you bind to your forum acc, can be at a risk too.
So there are 4 ways you can use to secure your forum account:
IP address

Security questions

Email code verification

Google authentication
You can go to them by hovering your name: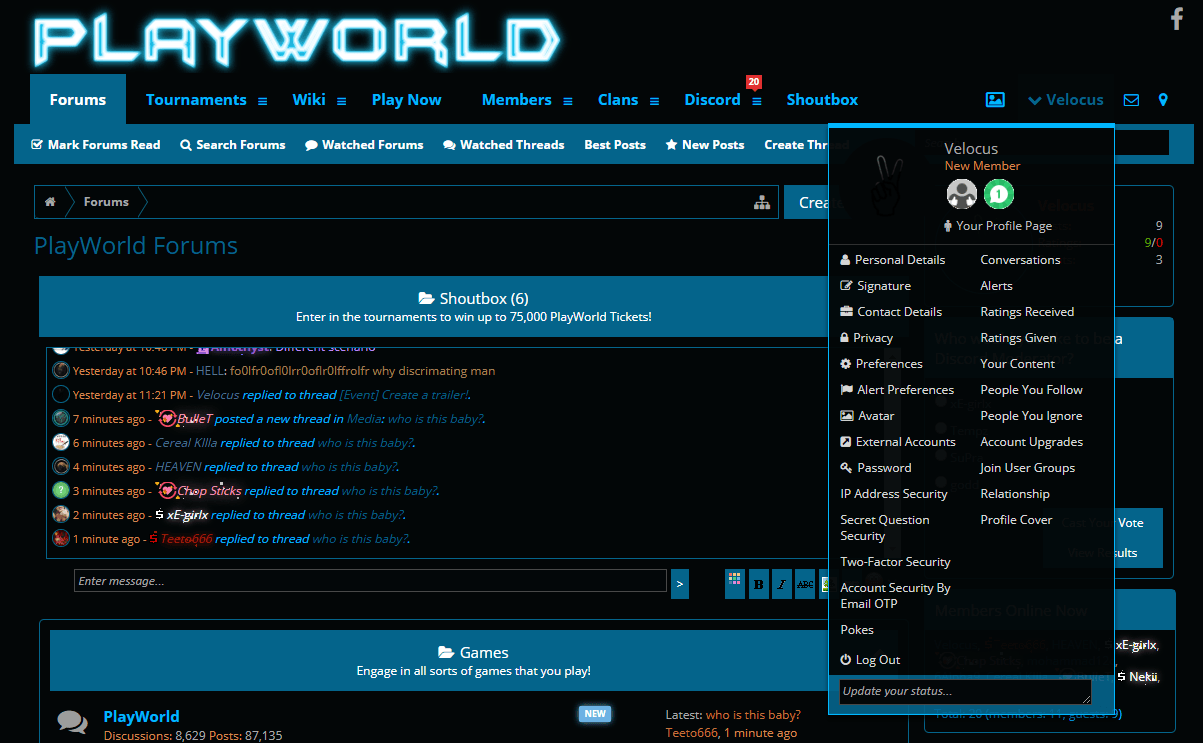 or from your account settings: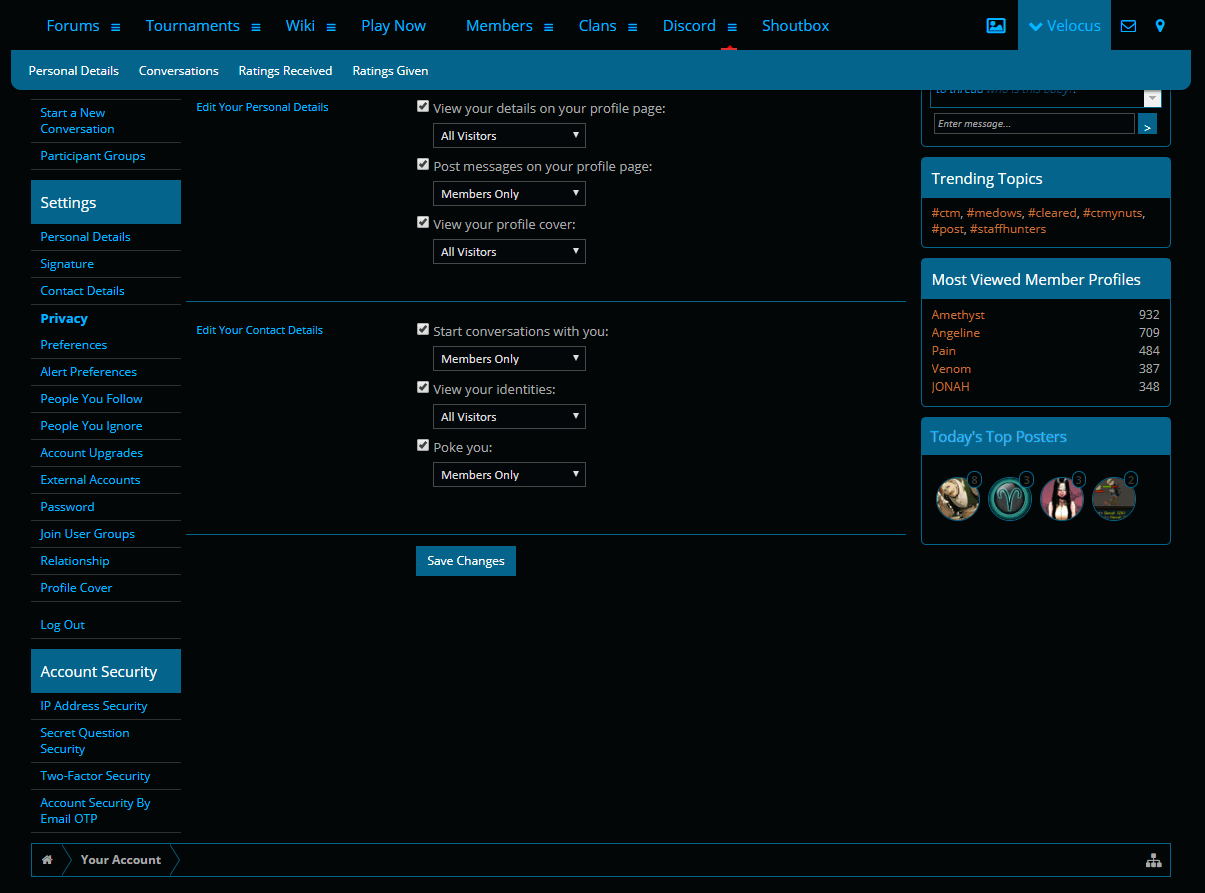 Personally i found the google authentication method better for me as I always have my smartphone with me. The other 3 options are pretty self explanatory but I will write a short description for each and then explain how to do the google authentication method
IP address
:
if you are static ip this feature can be handy where you can lock your account to your ip only. you can also use ip range if your ip bounces to similar digits that start with the defined number.
Security questions
:
you can answer up to 5 questions and then you will be asked to answer any two.
Email code verification
:
when you login, an email will come in your inbox that you set as the email address on your forum account. this email will contain a code that you must enter in the requested field.

Google authentication
:
This feature allows you to download the google authenticator app on your smartphone, which will give you a code to enter when you login on the forums. To start setting this up, do the following steps:
Click "
Two-Factor Security
" on the forum, you will come to this page:

Click "
Create Google Authenticator key
", it will then give you this: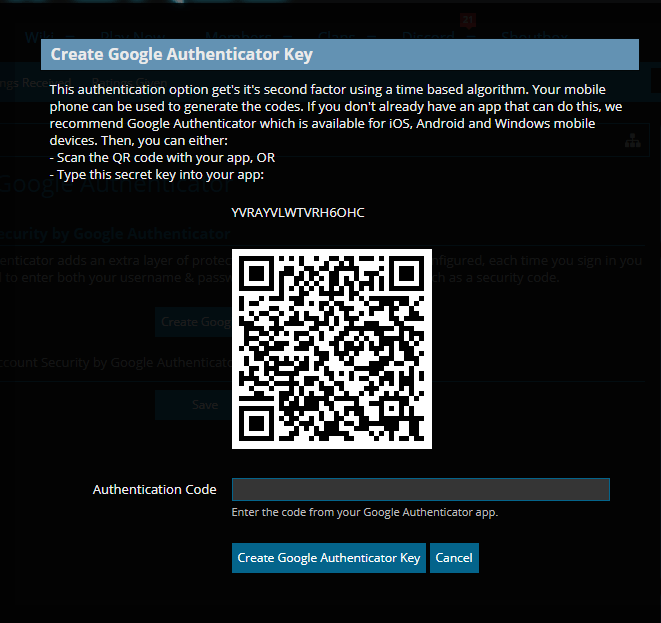 Simply use the app you downloaded and scan that logo thing. You will then receive a code on that app as so: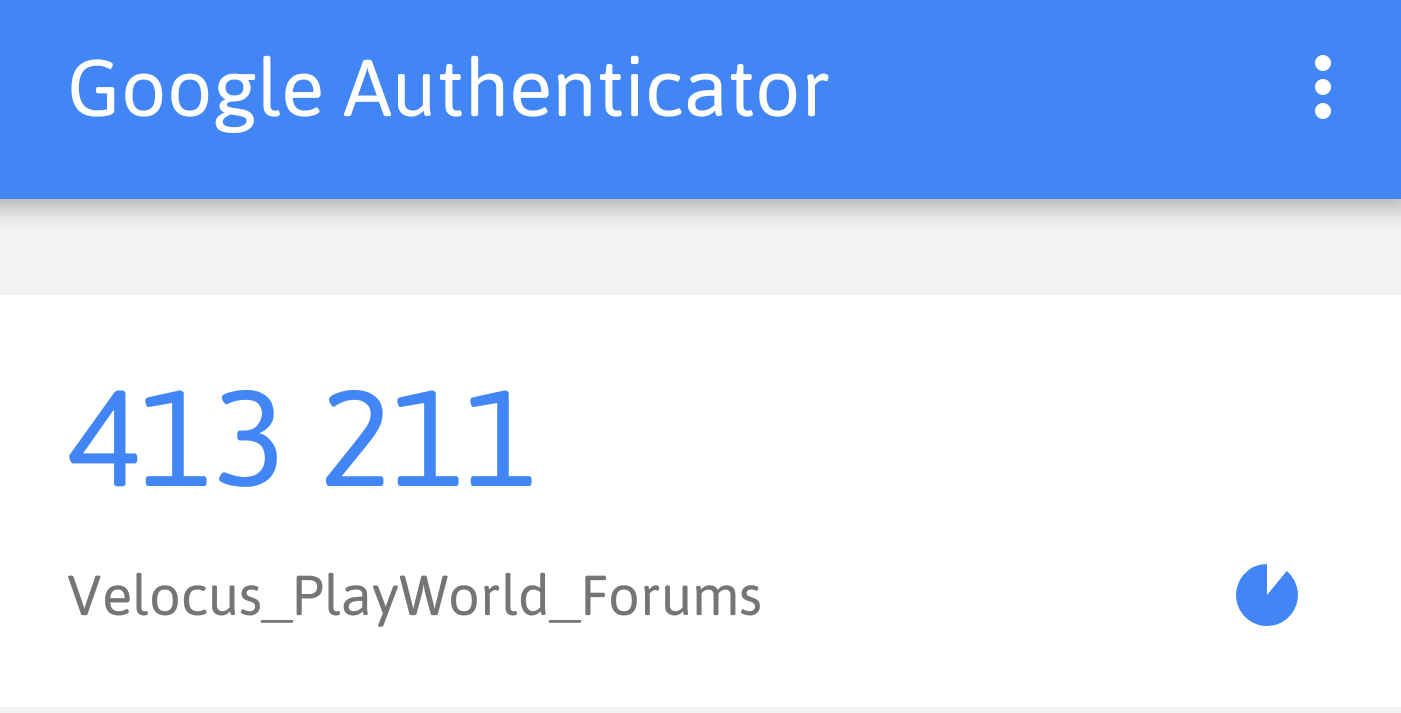 This now shows the app has fetched details of
PlayWorld Forums
and received your account.
Simply enter this code in the "
Authentication code
" field. Once done, click "
Create Google Authenticator Key
" on the forum and on the app, click "
Add account
".
Voila! that is it! now anytime someone logs in on your account, they are presented by this: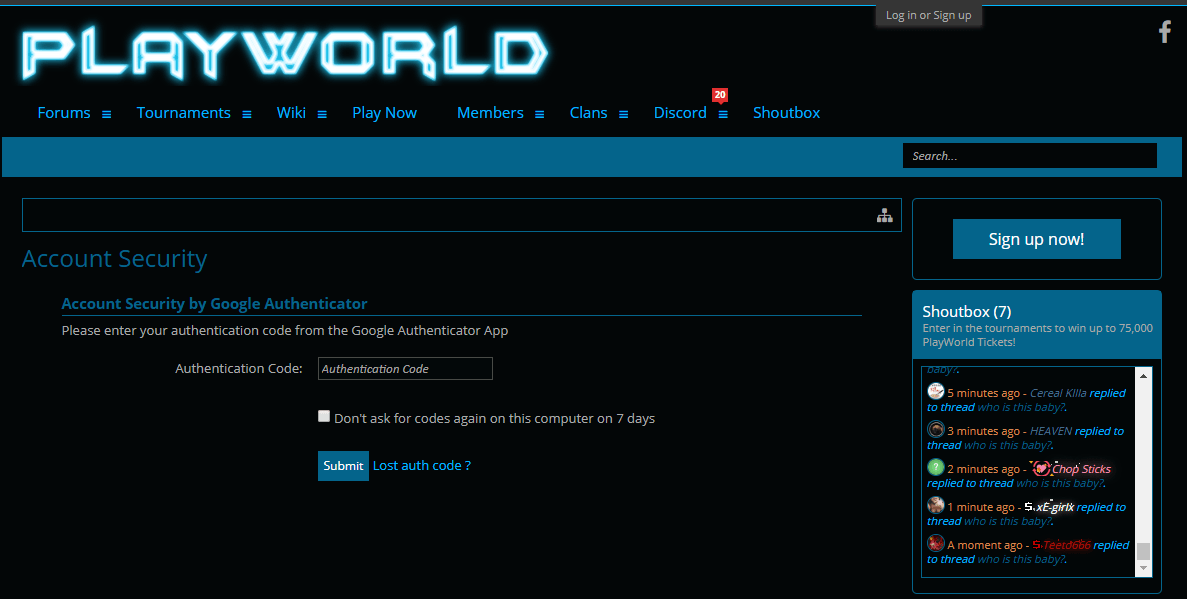 Simply check the google autheticator app and it will say you the code. Just enter it here! and boom you on your account!
If you are worried about being annoyed by continuously verifying the login through email/google authenticator, then no worries because you can tick to save the current device for 7 days and then you wont be asked to verify for the next 7 days!